The Community Building remains closed to the public. The Library is open with some limitations. Wednesdays are reserved for individual appointments for those taking extra precautions.
Please call or email the library with any questions: library@elbowlakelibrary.org   We are working hard to serve you. 
The ABCs of Children's Books
Writing Workshop via Zoom
Saturda

y, M

ay 1
10:00-11

:30 am

Led by teaching artist Kurtis Scaletta
This is the perfect workshop for anyone who has an idea percolating for a children's book, or even people who have written one but aren't sure what to do next. Learn the basic formats of children's books and how children's books get made, for everything from ABC books to Teen Fiction, and find out where your book fits in.
Hosted by Thorson Memorial Library in Elbow Lake

MN Department of Health:
Guidance and information from the State of Minnesota on the current COVID-19 situation.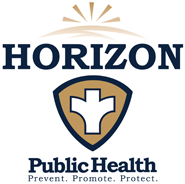 Horizon Public Health:
Find resources and helpful links from Horizon Public Health which serves Douglas, Grant, Pope, Stevens and Traverse Counties.
CDC: 
The Center for Disease Control and Prevention is a reliable place to learn about the coronavirus and the best ways to keep yourself and others as healthy as possible.
Library's Mission Statement
The mission of the public library shall be to by the best of our ability and within reasonable means, meet the educational, informational, recreational, and cultural needs of people of all ages, and diversities through a wide range of materials and services in varying formats. The library will do this in cooperation with and assistance from the Viking Library Regional System and Northern Lights Library Network Multi-type.
The library shall establish needs and goals based on the Standards for Minnesota Public Libraries, The American Library Association, The Minnesota Library Association, and State and Federal laws pertaining to public libraries.
Thorson Memorial Library
117 Central Ave ~ P.O. Box 1040
Elbow Lake, MN 56531
Located downtown Elbow Lake at the intersection of Hwy 79 & 59 in the historical Scofield Community Building
Tele: 218-685-6850
Fax: 218-685-6852
library@elbowlakelibrary.org
Hours:
Monday 9:00-5:00
Tuesday 12:00-8:00
Wednesday 9:00-5:00
Thursday 12:00-8:00
Friday 9:00-5:00
Saturday 9:00-2:00
Holiday Closings:
New Year's Day
Martin Luther King, Jr. Day
Memorial Day
July 4th
Labor Day
Veterans Day
Thanksgiving
Christmas Eve
Christmas Day